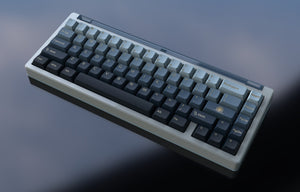 Welcome to JDA The Moon Page
Group Buy Ended 03/16/202
Southheart
JDA The Moon
This set is inspired by different colors of the moon and the night sky. Due to Covid lockdown, the moon has become my best friend at night and I wanted to create something for her.
Keycap Specs
- JDA Profile
- Dyesub PBT Plastic
- Set contains 163 keycaps and include regular Base and Novelties
- MX compatible
What's Included
- 163 JDA Profile Keycaps
- Premium ABS keycap organizer with 2 trays
- Drunken Ink Package Box
White Moon
The moon is a friend for the lonesome to talk to.
Blood Moon
Heavy is the moon with blood, crimson in a sky full of black.
Blue Moon
We lose ourselves in the dance of the moon, the darkening sky.