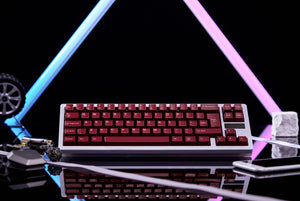 Recycled Full Metal Keycaps
Awekeys prioritizes sustainability and strives to minimize our environmental impact. They have been researching the material for metal keycaps for several months in the beginning of the project. And found that cupronickel is a commonly used material for currency coins for its durability, low allergic risk and recyclability. The production of recycled cupronickel keycaps requires significantly less energy compared to producing metal from virgin materials. This not only conserves natural resources and reduces energy consumption but also lowers carbon emissions, and promote a circular economy.
Awekeys
ALL KEYCAPS ARE MADE FROM RECYCLED METAL
Explore the Versatility with Awekeys Cherry Profile Keycap Sets
The Keycap set includes a total of 115 keys that can fit most mechanical keyboards for both ANSI and ISO layout.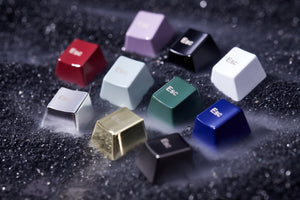 All keycaps are carved adopting CNC technology so that each keycap has its own unique metallic luster.